Click to enlarge image(s)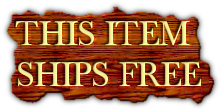 Keurig K-Cup Drawer Insert
Lightweight and fits easily into a standard drawer.
Easy to load, tumble free, and ready when you need them!
Hand Made from solid wood.

Base Size Measures 9.5" wide by 19" long and holds 36 K-Cups.
Need it wider? We can add rows. Each additional row is $7.
Each row adds 2. 5" to the width and holds 9 cups.

Note:
All prices in US Dollars
What are legal crooks? Politicans? Lawyers?