Click to enlarge image(s)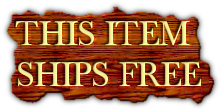 Keurig K-Cup Drawer Insert
Lightweight and fits easily into a standard drawer.
Easy to load, tumble free, and ready when you need them!
Hand Made from solid wood.

Base Size Measures 9.5" wide by 19" long and holds 36 K-Cups.
Need it wider? We can add rows. Each additional row is $7.
Each row adds 2. 5" to the width and holds 9 cups.

Note:
All prices in US Dollars
FREE USA SHIPPING ON ORDERS OVER $50
14 Inch Walnut Wood Lazy Susan Set
Solid walnut wood lazy Susan. Natural solid wood grain showing the beauty of this lazy Susan set.
16 Inch Chickadee Wooden Lazy Susan
Handmade 16" in diameter x 1" thick Wooden Lazy Susan.
Air Force Valet Box
Unique Air Force Valet box. This dresser valet box will become a family heirloom.
Army Valet Box
The Army Valet Box handmade in the USA. This is a beauty Army Box.
Cheese Boards Multi Wood
Multi-wood Maple, Cherry, and Walnut wooden Cheese Boards, buy our best selling reversible cheese board.
Cheese Cutting Board Solid Maple Free Mouse
Solid Maple wooden Swiss Cheese shaped cutting boards with Free Mouse, free shipping.
Cherry Wooden Trivet Wooden Round Hot Pad
Round Cherry Wooden Trivet Wooden Hot Pad USA.
Cutting Board Multi Wood Free Cheese Board
Multi-wood Maple, Cherry, and Walnut cutting board, with free matching cheese board, free shipping.
Desk Cigar Humidor Bocote Burl
Handmade desk cigar humidor is made from Boccote Burl.
Exotic Wood Cutting Boards
Rare wood cutting boards 12x7 ON SALE, multiple woods make up this cutting board.
French Bread Cherry Board Cheese Board
Extra large maple cutting board 24x18, excellent in kitchen for cutting up large roasts.
Gift Set - Shaving Kit Stand and Brush Set
This shaving kit makes an elegant gift for the male in your life that can enjoyed every day.
Heart Shape Cheese Cutting Board
A unique heart shaped cheese board, heart shape made of purple-heart and cherry woods. Excellent serving or cheese cutting board for a great gift.
Large Walnut and Tiger Maple Cheese Serving Tray
Buy these cheese serving trays, handmade for meat and cheese 20x14 inches.

Marine Corp Valet Box
The Marine Corp Valet Box handmade in the USA. This is a beauty USMC Box.
Military Urns Solid Walnut
Air Force, Army, Marines and Navy cremation urns, holds up to 250 cubic inches.
Navy Valet Box
Navy valet box made in the USA.
Rooster and Hen Painted Lazy Susan
Painted wood lazy Susan. 13 inch diameter wooden lazy Susan painted rooster and hen.