New Listing
Click to enlarge image(s)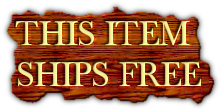 Includes set of Four Coasters and Installed Corks
A great gift for yourself or a friend who appreciates fine wine.
Now you can display
For years we collected corks from our favorite wines, but could never view them because they were hidden away in a bag or drawer somewhere.
As a suggestion from a customer to Ken, he is now making a small version of his popular hot plate trivet as a Coaster Set. The size is 4 5/8" square and accommodate 8 half corks. Four corks are split lengthwise and glued into the frame. Ken has included split corks and lightly glued in place so you can remove them and replace them with those from your private collection.
"SEVERAL CUTS ABOVE THE REST"
Ken has sculpted the sides to add a little style, and cut some nice little feet into the bottom edge. There is a suggested layout for your corks with instructions. Not just an oil finish either, but a two coat durable poly finish for years of style and beauty!!
Note:
All prices in US Dollars
Donald Trump is a waste of Time. Vote Him out of office!!!!!!!!
4 Wine Glass Bottle Holder Cherry Wood
Wine glass holder fits over wine bottles. Give this novelty gift, with a bottle of wine and 4 glasses for weddings, anniversaries or any celebration.
Air Force Medallion Pen Holder with Pen
Air Force Medallion Pen Holder makes a unique gift idea.
Air Force Valet Box
Unique Air Force Valet box. This valet box can become a family heirloom. Excellent gift idea for Air Force personnel.
Army Medallion Pen Holder with Pen
Unique Army Medallion Pen Holder makes an excellent gift.
Army Valet Box
The Army Valet Box handmade. This is a awesome Army Box. Unique gift for all Army personnel.
English Walnut Click Ballpoint Stratus
Unique English ballpoint stratus pen design that has unique pen balance.
Exotic Wood Cutting Boards
Rare wood cutting boards 12x7 ON SALE, multiple woods make up this cutting board.
Heart Shape Cheese Cutting Board
A unique heart shaped cheese board, heart shape made of purple-heart and cherry woods. Excellent serving or cheese cutting board for a great gift.
Majestic Squire Praying Hands Christian Pen
Crosses On Calvary Elegant Sierra pen makes a christian gift idea during Christmas, pastors and deacons love ink pens.
Military Urns Solid Walnut
Air Force, Army, Marines and Navy cremation urns, holds up to 250 cubic inches.
Mountain Ring Redwood, Sterling Silver Wedding Band
American made exotic handcrafted wood ring, handmade from Tulipwood. Beautiful exotic wood ring.
Navy Valet Box
Navy valet box made in the USA. Or a beautiful Navy desk Box.
Pearl Naval Anchor Twist Pen Blue Silk Mica
Classic Navy gift writing ballpoint pen.
Submariners Dolphin Pen
Navy Submarine in pen makes a great Christmas gift.
Wedding Goblet Set
Beautiful unique Laburnum wood wedding toasting goblets. 2 inch bowl and stand 8 inches tall.