New Listing
Click to enlarge image(s)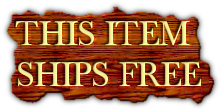 Includes set of Four Coasters and Installed Corks
A great gift for yourself or a friend who appreciates fine wine.
Now you can display
For years we collected corks from our favorite wines, but could never view them because they were hidden away in a bag or drawer somewhere.
As a suggestion from a customer to Ken, he is now making a small version of his popular hot plate trivet as a Coaster Set. The size is 4 5/8" square and accommodate 8 half corks. Four corks are split lengthwise and glued into the frame. Ken has included split corks and lightly glued in place so you can remove them and replace them with those from your private collection.
"SEVERAL CUTS ABOVE THE REST"
Ken has sculpted the sides to add a little style, and cut some nice little feet into the bottom edge. There is a suggested layout for your corks with instructions. Not just an oil finish either, but a two coat durable poly finish for years of style and beauty!!
Note:
All prices in US Dollars
What are legal crooks? Politicans? Lawyers?